mETACOGNITION
We are successful learners...
'If you jump over the learning pit, you've not learnt anything new. It's okay to be in the bottom of the learning pit, you just have to be resilient, and you'll get back out!'
Year 6 child.
'A stretch mistake is where it was really hard, but you didn't give up and you kept going! Stretch mistakes are good!'
Year 3 Child.
'Perseverance means you never give up... even when its hard and you feel like you can't do it, you keep trying your best!' Year 5 child.
Metacognition is defined as 'learning about learning'. It can take many forms; it includes knowledge about when and how to use particular strategies for learning or for problem solving. At Littletown we have taken part in EEF research into metacognition, the impact of this has been the development of our own metacognition curriculum using the ReflectEd Teaching Toolkit as the foundation for progression in lessons from Early Years to Year 6.
Activities such as planning how to approach a given learning task, monitoring comprehension, and evaluating progress toward the completion of a task are all metacognitive in nature. The approach we use at Littletown School also teaches children the skills to be a successful learner by having a growth mindset, motivation, resilience, and perseverance.
The model below shows the metacognitive learning cycle (ReflectEd Toolkit, 2018):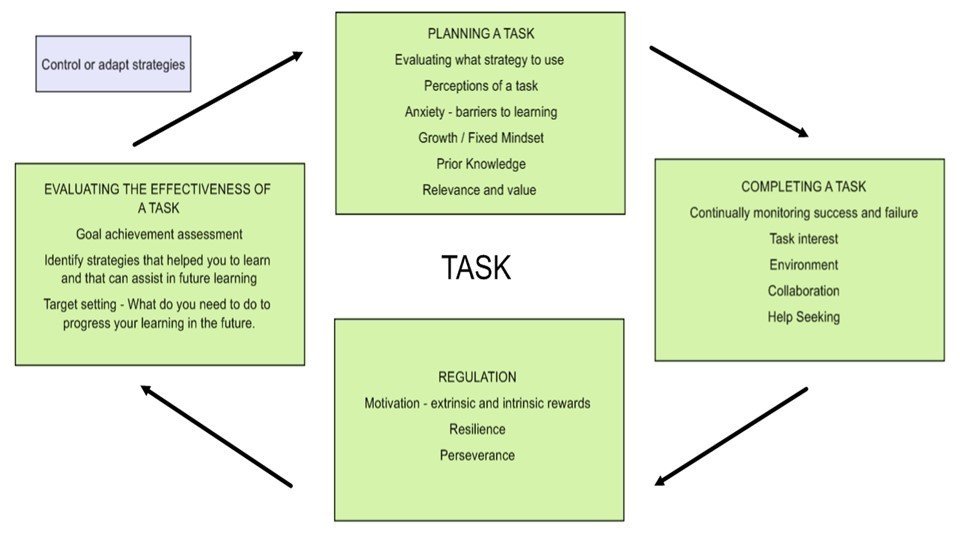 Metacognition

Curriculum at

Littletown School